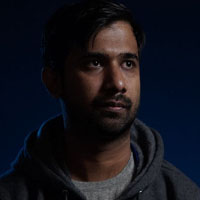 Mouly Gunarathne
Tech Lead - DevOps & Software Engineering
Mobitel (Pvt) Ltd.
Workshop Title: Powering up with React
He is a senior IT professional with more than 9 years of experience in the IT industry with proven expertise in frontend development, backend development and managing the projects. Mouly is a technical lead at Mobitel (Pvt) Ltd where he has handled mobile and Devops teams to succeed the projects. He possesses both local and overseas working exposure in the software industry covering many areas throughout the software development life cycle. He is a Software Engineering graduate from University of Peradeniya and has obtained multiple international achievements by participating TopCoder international competitions. He was a finalist for 6 times in TopCoder international programming competition and the winning champion for 3 consecutive times which was held in USA in each year.
---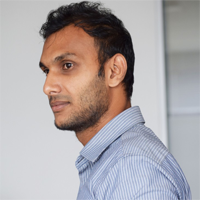 Roy Ian
Data Scientist, ADA Asia PVT (LTD)
Workshop Title:Deep learning face recognition
Roy Ian is a data science professional with 5+ years of experience in the data science field. He has worked in a wide range of domains and at present he is working in the capacity of a Data Scientist at ADA Asia PVT (LTD) relating to deep learning models on large scale data. He possesses vast experience in working with big data processing and data mining on large volumes of telco data. He pursues BSc (Hons) in Electronics and Telecommunication Engineering from University of Moratuwa and MSc in Data Science and Analytics from University of Moratuwa. He has pioneered research relating to data mining, Natural Language Processing (NLP) and image captioning models.